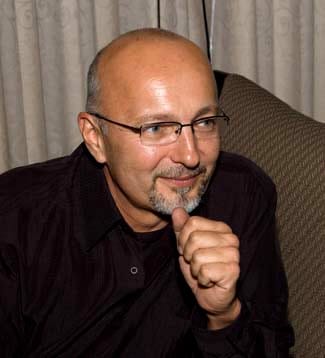 Artist Kevin Kichar
I'm an Artist and Designer who enjoys making art that is unique and colorful. From papermaking to handmade tile my art works incorporate many mediums. My work began with the study of art history. It naturally evolved from a background of technical drawing, computer generated art and illustration. It was enriched as I apprenticed with artisans throughout the country. I have learned many techniques along the way – including the process of handmade paper. But I did not become an artist until I incorporated those techniques into my own form of expression. Papermaking allows me to transform these influences into something new.
Public Art Installations:
Historical Photograph Mosaics, Himmershee Village, Fort Lauderdale, FL 2017
Marshall Bridge Mosaics, City of Fort Lauderdale, FL. 2011
Plantation Woods Park Tile Mosaic Medallions, City of Plantation FL. 2010
Duanne Hanson Allied Artist Public Art Award, Broward County, FL 2010
Main Street Public Art and Education Mosaic Park, Wilton Manors FL. 2008
Gardens and Labyrinth Landscape design, Fort Lauderdale FL. 2007
United Way Building Entrance Mosaic Logo, Fort Lauderdale FL. 2005
Ronald McDonald House Mosaic Tile Columns, "Everglades Sunrise". 2004
Broward General Hospital, Chris Evert Children's Entrance Mural. 2003
HospiceCare of SouthEast Florida, Exterior Tile Mosaic 2002
Cuisinart Resort , Anguilla Island BWI Underwater Reef series 2000
Tropical Music, Miami Florida. Underwater Reef Series. 1999
Medical Arts Building, Melbourne Florida. Ten individual works. 1997
Pueblo Inn, Tucson Arizona, Lobby installation, Triptych 1997
VX Health Services Hospital Wellness Center, Exeter New Hampshire Lobby installation 1997
Panter and Panter Law offices, conference room installation 1997
Conair Corporation, Greenwich Connecticut 1996
Weston Medical Center, Weston Florida 1995
Pro-Formance Center, West Palm Beach Florida 1994
Broad & Casel Law Firm, Ft Lauderdale Florida 1993
Special Projects / Grants:
Allied Artist Assistant for Pam Beyette, "Lay of The Land" Fort Lauderdale Airport Public Art Collection. 2010
Public Art Restoration for Broward County "Wild Dolphins" by Kevin MacIvor, Topeekeege Yognee Park and "Metamorphesis" by JoeSam, DeerField Bch Library.
Artist assistant for Mags Harris & Lajos Heder, "Terra Fugit" Miramar Regional Park Public Art installation. 2006
'Designer Challenge" Television Series. 2005
Children's Diagnostic & Treatment Center, Instructions in Art Summer Camp Grant, A Public Art Program, Fort Lauderdale FL 2003
Kenny Sharf Public Art Outreach Grant, Young At Art Museum, Davie FL 2001
Illustrations for "The Wonders of The World of Horses", Sigmund A Lavine & Brigid Casey, Library of Congress #72-1539
Community Associations:
Instructor Broward College Art Workshops.
1999 – 2006 Florida Craftsmen Board Of Directors.
2002 Boca Raton Museum of Art School Instructor.
Broward School Board Certified Artist As Educator.
Young at Art Children's Museum, Artist in Residence, Davie FL.
Coordinator for the "Traveling Tales" Bookmobile Mural, Broward Country Library, Fort Lauderdale FL.
Instructor Museum of Art, Fort Lauderdale Florida, first children's summer arts program Arts Alive 95.